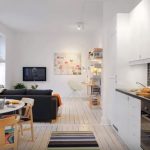 Women can take a very long time to shop for things that they are going to buy and use. I, myself, often spend hours just scouring the different retail stores in downtown Melbourne for a particular blazer to go with my office attire. And I am not alone. I have yet to meet a woman who is as quick as a man in making up his mind regarding things that need to be bought. Now, imagine buying an apartment and you will understand why it usually takes a long time to really land your dream apartment unit. I am no real estate property guru but I know that it takes a lot to look for the dream apartment, check the suitability of the apartment to my tastes, determine its legal status, and finalize the transaction.
It all begins with an idea of what you really need. Selecting a property agent is a lot easier if you already have an idea of what you will be working with. For example, it is often better to know how much you are willing to pay for your mortgage as well as the location of the apartment unit you are going to look for. I found that majority of those apartments in the heart of the city will generally be more expensive than those in the suburbs; although, not everyone. That is why it is important to have a clear idea of what you really expect. Once you are clear about the type of apartment you want and the budget that you will be working with, you can now start your search for the best property agent in Melbourne.
There are plenty of property agents in Melbourne. However, I found one particular real estate agency very interesting – Chilli Realty. They have an exciting array of apartment units to choose from. The best part is that they provide services that are not really found in other real estate agencies. If you want to know what I mean, you can contact Peter Davies from Chilli Realty Property.
So how do you hunt for the best property agent for an apartment in Melbourne?
First, you have to check their overall reputation including their performance in relation to their work. While it is easy to get swayed by smooth-talking property agents, you simply have to look for other means to verify the agent's credibility. They are, first and foremost, sales persons. And you know who sales people are, right? They will promise you all the world just to strike a sale and get their commission. While not everyone is like that, it is pretty much safer to assume that all of them do. That being said, it is very important to verify the agent's credibility. The only way you can do that is by connecting with people who the agent has had a business relationship in the past – both existing and former clients.
You can politely ask the property agent for references to a few of their former clients. You can then ask for an appointment with them so you can ask questions regarding their professional experiences with the agent. Another way of doing it is by joining online forums especially those on social media platforms like Facebook and Twitter. You can post questions for other online community members to answer. At the very least, you will have an idea of the kind of property agent your prospect is.
Once you have checked his reputation, this pretty much settles everything. Well, almost. You will still have to check whether he is duly licensed by the professional organization of realtors in Melbourne and in Australia. This is important because only licensed real estate agents are duly qualified to sell properties and manage the entire process of purchasing a property including the relevant licenses, contracts, and other important documents.
Additionally you might want to check his manner of communication as well as his interpersonal skills. It is important that he needs to be able to communicate with you in such a way that you don't feel being coerced. He is supposed to guide you in making an intelligent decision. That is the main purpose of getting the best property agent – to make sure that your choice of the best apartment is made easier and more convenient. That means you don't have to worry about the added stress of having to put up with a very talkative but inept agent.
This is something that I really like about Peter Davies from Chilli Realty. That is why I am not really ashamed of recommending him to my friends because I know they too, will recognize the same level of commitment to his work as I did.