We all need to see a dentist every six months but this is something that we often fail to do. Undeniably, we always say that we don't have the time to visit a dental clinic because we seem preoccupied with other chores and many other activities. The fact of the matter is, the longer the period we don't see a dentist, the greater the chances of tooth decay.
Brushing your teeth two to three times a day and flossing a few times doesn't mean you are exempted from seeing a dentist. The best way to practice excellent oral health is to perform the regular brushing and flossing and then visit a dentist at least twice a year, with or without a condition.
If you are faced with the dilemma of whether or not to see a dentist, here are the criteria in which their expertise is warranted:  
Tooth Pain
The truth about having a toothache is that you cannot continue with work, do your chores, run an errand or perform your daily routine. In other words, tooth pain brings paralysis to life that is why you will do anything to get it treated the soonest time possible. Basically, tooth pain is a symptom of a pre-existing tooth problem. There is something wrong within the oral cavity that can be serious. Even if the pain subsides after one to two days, chances are, pain will again come back some other time. At the onset of pain, you ought to see a dentist immediately.
Inflamed Gums
Gums that that are inflamed or swollen is a symptom of hardened plaque collected under the gum line. When this happens, you certainly need to see a dentist as soon as possible. Inflamed gums is often a sign of gingivitis. When not treated properly it can lead to periodontitis which is a more serious type of gum disease. All these can lead to tooth loss that is why early intervention is necessary.
White Spots on Teeth
White spots that display on the teeth are a sign of dental decay. This is usually caused by poor oral hygiene. When acid and bacteria are left on the surface of the tooth for a long period of time, the enamel starts to thin and will eventually dissolve. When no treatment is made, tooth decay will definitely surface. Tooth decay is one cause tooth ache and this is why dental treatment is crucial.
Sensitivity to Hot and Cold
Increased sensitivity to hot and cold food and beverage is a sign of sensitive teeth. One possibility that can cause this problem is tooth decay. Sensitive teeth is brought about by the exposure of the nerves and blood vessels inside the tooth. Exposure is due to a number of reasons such as cracked tooth, broken tooth, chipped tooth or tooth decay. When the condition advances, eating or drinking anything hot or cold becomes more painful. If it is a cavity issue, filling must be carried out immediately. In the case of cracked, broken or chipped teeth, excision followed by teeth implants can be a potential solution. For whatever the cause, you need to book an appointment with a dentist ASAP. Early treatment discontinues the development of a more serious problem.
Canker Sores
Canker sores can be a common mouth problem in some people that can be resolved through the use mouthwash products. If the canker gets healed within a few days, it shouldn't be a cause for concern. However. If doesn't heal for more than two weeks, it is time so seek dental attention. Should the canker come with persistent high fever, infection might be a possibility. Hence, dental treatment accompanied by antibiotics are most likely to be prescribed.
Bad Breath
When your mouth produces bad smell even after brushing, there is a great chance of bad breath or medically called halitosis. Bad breath can be a result of poor dental hygiene or other oral problems such
as gingivitis or periodontitis. Halitosis can be made worse with unhealthy lifestyle and types of food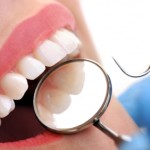 eaten. Bad breath can be resolved by improving oral hygiene and changing lifestyle habits. On top of this, seeing a dentist is vital.
Do not take any oral problem for granted, when pain or abnormality is noticed, book an appointment with a dentist the soonest possible time. If it is a case of tooth replacement, visit dental implants in Melbourne CBD – MUDC for quality treatment.