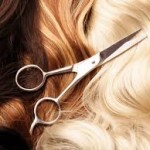 Having a haircut is a part of life's routine. According to science, the hair grows around half an inch every month of the year. Generally, men frequents the salon more than women because of their ideally short hair. And it is through having a haircut that people tend to look cleaner, eater and more attractive. We can say that trimming the hair is necessary and we definitely cannot do this alone. There is a need to acquire service from a skilled hairdresser. This brings us to the idea of finding a quality hair salon.
If you think that finding a good hair salon is a daunting task, read the next passages and you will realize that searching for one, is after all an easy task.
Find a Salon by Word of Mouth
If you have a relative, friend or colleague whose haircut appears to be fabulous and eye-catching, you can always ask them where they had it done. Gathering personal recommendation is always effective because you are looking at the outcome right before your eyes. Also, haircut and styling are topics which are interesting to talk about. You will surely gather great suggestions from people close to you.
Visit Salons Nearby
When doing some errands downtown, grab this opportunity to check on a chain of hair salons. Step into these establishments and take note of their services. Read portfolios of hairdressers and take time to view their expertise. By visiting three to five salons, you can make comparisons considering price and quality. Determine your budget and needs and then make a choice. Focus on quality so you won't end up doing trial-and-error stuff. When you go for quality, you end up happy and satisfied. More importantly, you have saved money.
Search the Internet
Explore the online world and search for hair salon websites operating in your vicinity. Viewing websites will give you an idea on the salon's location, service offerings and price. You also get the opportunity to communicate with a customer support service in case you want to inquire more about their services. Reading reviews and testimonials from clients of that particular salon will also give you an idea if the salon is worth patronising or not. As a rule of thumb, focus on hair salons that carry the most positive comments.
Read the Papers
Apart from the internet, read various forms of print media such as newspapers, magazines and the yellow pages. These instruments are reliable when it comes to providing information about a wide range of services in a specific town or city. This rings true when finding a quality salon. As soon as you have gathered contact info, call these salons inquire about the rates and services.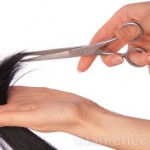 Once you have found your choice of hair salon, try their service and communicate well with what you want. When you convey your expectation clearly, the hairdresser will then adhere to your request. Should you be satisfied with the outcome, then you have successfully achieved your goal in finding quality haircut in Melbourne. You have now found a provider to serve you for future haircuts. It's just right to remain loyal.